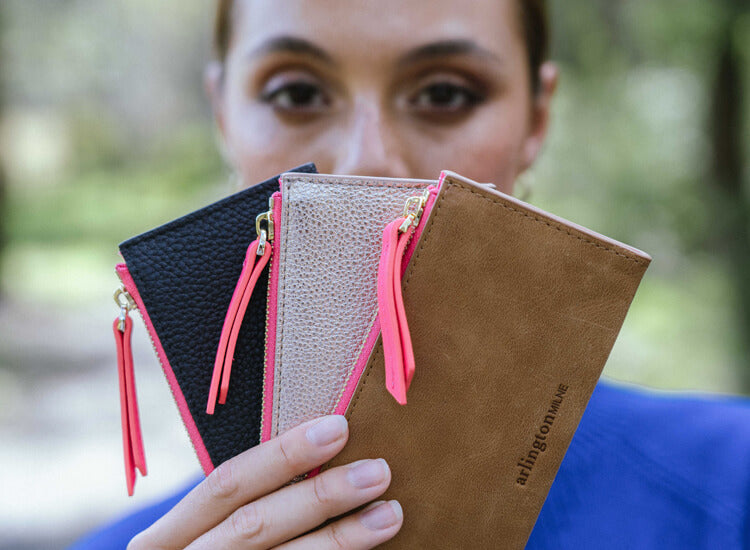 Leather & Suede
Due to it durability and timeless quality, we chose to craft our products in premium leather, the original slow fashion material. Being a by-product of the food industry, leather is a material that is not only eco-friendly but also durable and long-lasting. We focus on leathers that are ethically sourced, and that processing processes are as sustainable as possible. You can also rest assured that our suedes and prints are hides, and we never purchase or utilise products from rare or endangered animals.
As leather is a natural material, each Arlington MILNE piece may have slight variations in texture and hue. The surface structure may not by completely uniform, and may include natural blemishes or small imperfections.
Premium leather can fade and soften over time, with none coloured hides, such as our signature Vintage Tan, slowly developing a natural patina. These are all the hallmarks of a natural product and should not be considered faults of the leather, rather they are key features of an authentic leather bag.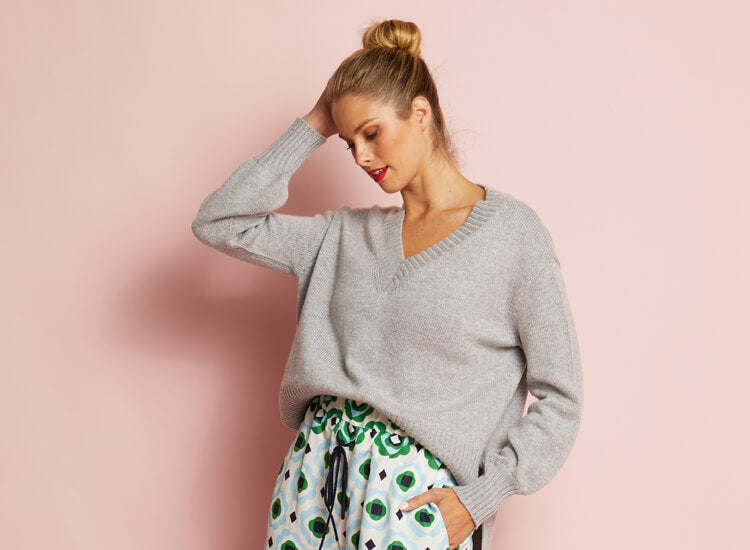 Cashmere
Cashmere, known for its unparalleled softness and warmth, is sourced from the undercoat of cashmere goats. It is a rare and precious fibre that is carefully selected for our knits.
We take pride in the quality of our knits, which are crafted from premium cashmere and cashmere blend yarns. Our blends are carefully formulated to provide the perfect combination of softness, warmth, and durability, and creates a luxurious, lightweight fabric that is perfect for all seasons. The combination of fibres creates knitwear that is not only comfortable and luxurious to wear, but also offers minimal pilling and stretching. With proper care, our knits will last for many seasons to come, providing a timeless addition to your wardrobe that you will enjoy for years to come.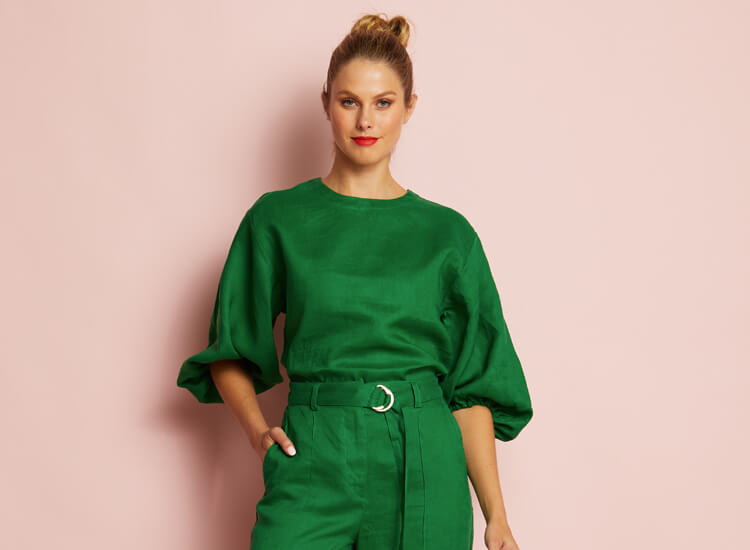 Linen
Linen is a natural fabric made from fibres of the flax plant. It is highly valued for its coolness, absorbency, softness and crisp hand feel, and it is known for its softness and comfort. The fibres become softer with use and washing, resulting in a luxurious feel against the skin. An eco-friendly material, linen requires minimal water and pesticides during growth and production, and is biodegradable, making it a natural and sustainable alternative to synthetic fabrics.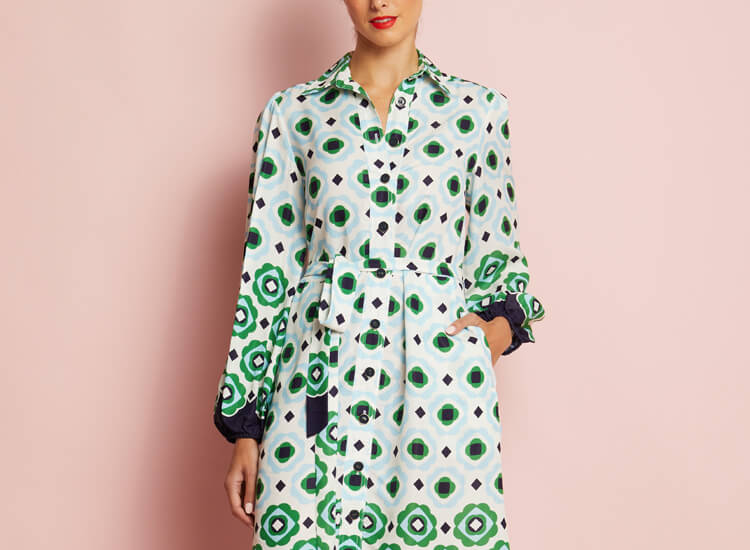 Viscose Twill
Viscose is a type of fabric that is made from natural material, typically wood pulp or cotton cellulose. It is highly regarded for its silky soft handle, luxurious appearance, and subtle natural lustre. Our 100% viscose twill fabric has a wonderful drape and a light lustre, making it an excellent choice for our signature elegance.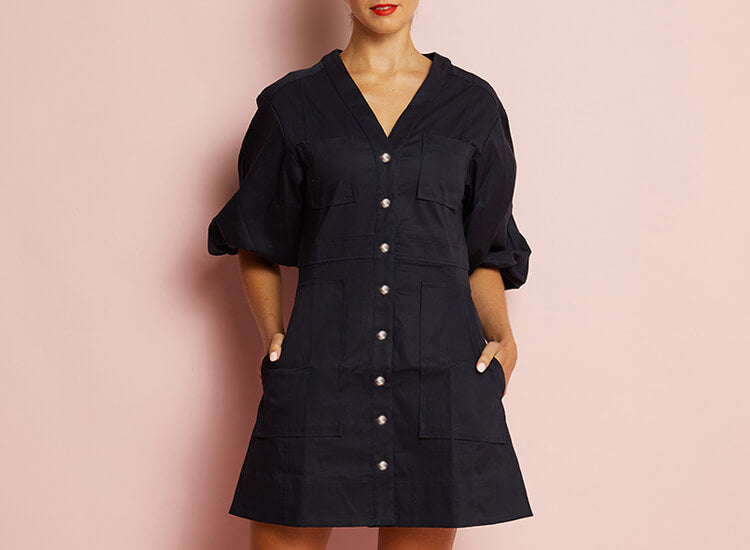 Cotton Twill
Cotton twill is a versatile and popular fabric that is known for its cool and comfortable hand feel. It is a natural fibre that is made from 98% cotton and 2% spandex, which give it just the right amount of stretch and flexibility to move with your body, while providing comfort and durability.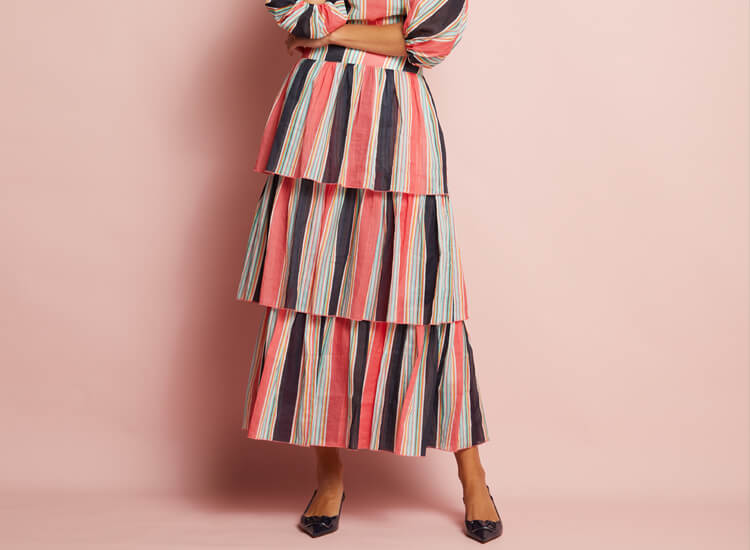 Ramie
Ramie is derived from the stem of the nettle plant. Out rami cotton blend, made from 55% rami and 45% cotton, is lustrous, looks like silk and is sometimes mistaken for a fine linen. The blend is known for its ability to hold shape, reduced wrinkling and for its silky lustre. It is a lightweight fabric that can be sheer in appearance.
Recycled Materials
Regarding our packaging and packing materials, our transition to 100% recycled materials is in full swing. With a focus on materials that are GRS certified, we are working closely with our production partners to ensure that all materials used meet our expectations.